Our Twister Athletes took One Up by STORM!
In December our Hanover and Sterling Athletes competed at One Up Nationals on our home turf in Baltimore. Our athletes made everyone proud with their awesome performances! We blew the competition away!
We were awarded:
Five 3rd Place Finishes
Three 2nd Place Finishes
And SEVENTEEN NATIONAL CHAMPION TITLES!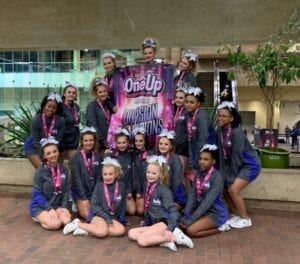 Lady Ts, Blaze, and Fierce Winds started their CLIMB! They were ALL awarded At Large Bids to The SUMMIT! And Fierce Winds didn't stop there! They were crowned the Grand Champions of the entire Competition! Congratulations to our athletes and coaches!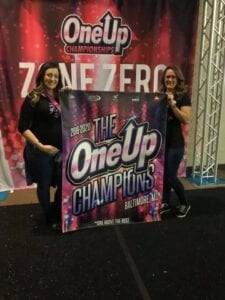 This is only the beginning of one incredible season!