We shut 2018 down the TWISTER WAY!
We officially kicked off the competition season in December! Our athletes rocked their routines and we had our strongest start to the season yet!
Our Worlds Teams kicked things off with the Cheer Alliance and WSF Nationals in Louisville, Kentucky.
Reign had a great weekend and took home 2nd Place.
Ice brought home the first Worlds Bid of the Season and a 2nd Place finish.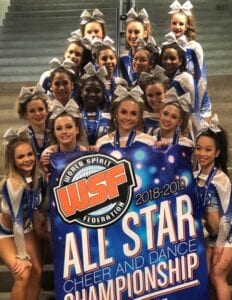 F5 took the Cheer Alliance Crown and won the All Girl Grand Champion Title!
They finished 3rd at WSF Nationals.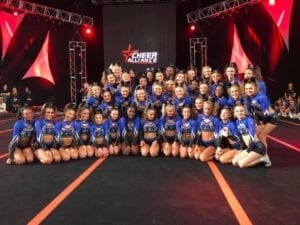 Our Program Teams dominated One Up Nationals in Baltimore!
We were awarded:
Two 3rd Place Finishes
Four 2nd Place Finishes
And SEVENTEEN NATIONAL CHAMPION TITLES!
We even won a few Specialty Awards: Smoothest Grooves – Fierce Winds, Born to Sparkle – Sirens, Tumbling Award – Level 5 – Supercells, and Standout Stunts Level 5 – Smoke.
Sky, Sirens, and Smoke were the standout MDT teams in Baltimore. They had flawless performances that wowed the crowd and judges! In addition to their National Titles and Specialty Awards, Sky was crowned the Level Two Grand Champions, Sirens the Level Four Grand Champions, and Smoke the Level Five Grand Champions! And if that wasn't enough, all THREE TEAMS won At Large Bids to The Summit! Three out of the Five Bids awarded went home with MDT!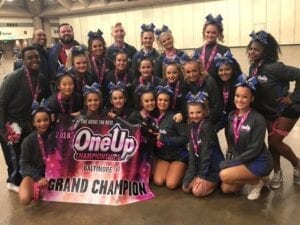 With the drive, talent, and dedication we see in all of our teams we're ready to take 2019 by STORM!