Twisters Virginia Summer Camps!
Join us for our 4 days of tumble progressions, drill stations, tumble time and group organized games to keep your athlete active this summer.
We will utilize our tumble track, power tumbling rod floor, spring floor and variety of mats and spotting equipment.
$175
(New athletes to Twisters need a waiver)
Week 2
July 22nd – 25th
12-4pm (30 min snack break)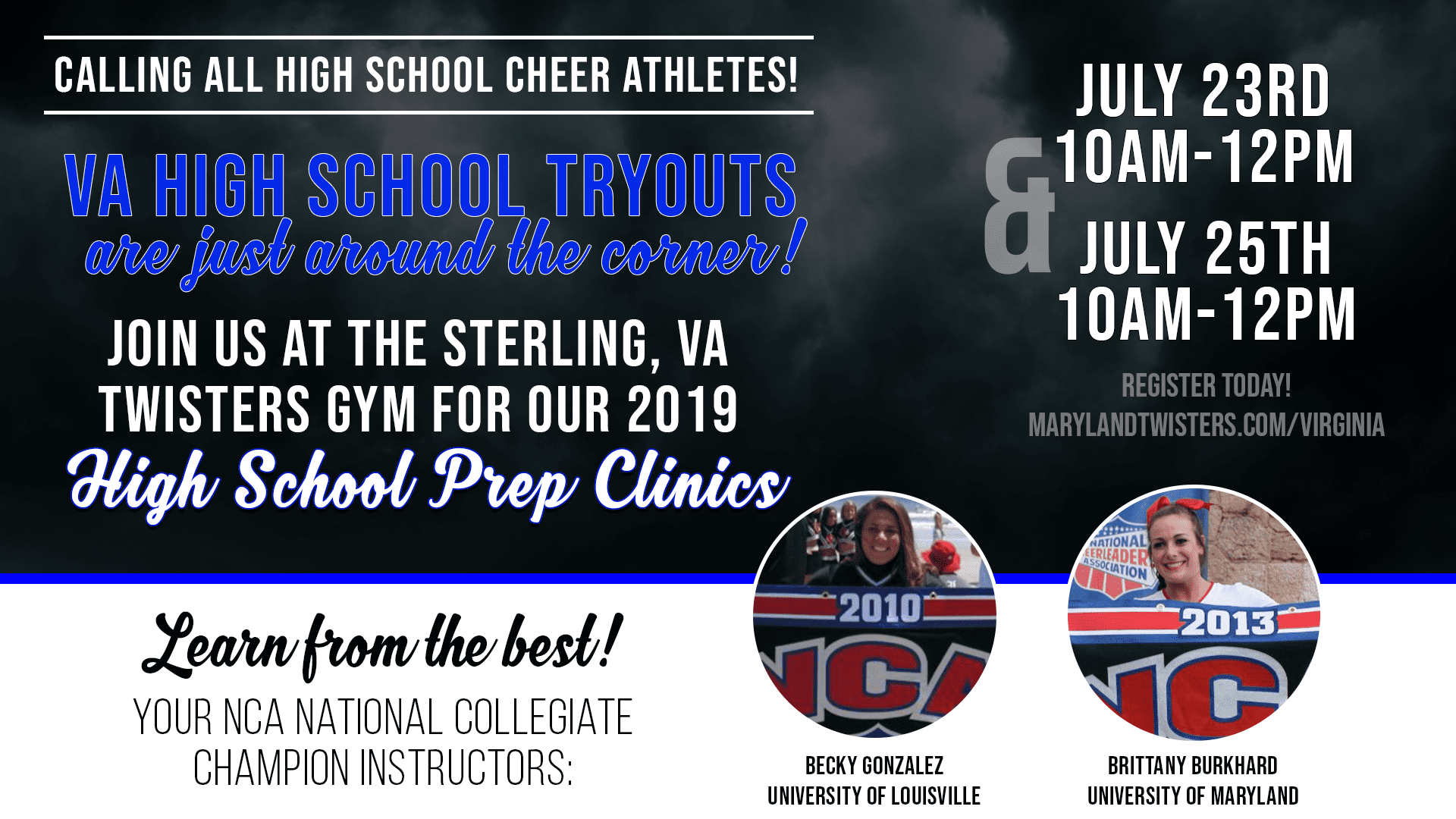 Click on the image above to REGISTER TODAY!
CALLING ALL HIGH SCHOOL CHEERLEADERS!!
Come in and train stunting, jumping, and tumbling with the best of the best! Your instructors have cheered at the top high school, all star and collegiate level programs in the country.
Come in and utilize our equipment and facility to prepare for upcoming high school tryouts next month!
$50
Tuesday July 23rd    10am-12pm
Thursday July 25th     10am-12pm