We welcomed in the New Year the Twister way!
We kicked things off in January at NCA's Capitol City Classic in Upper Marlboro and at Cheer LTD in Richmond! Our teams showed us that we have a lot to look forward to in 2020!
At these events we took home:
One 3rd Place Finish
Three 2nd Place Finishes
And THIRTEEN 1st Place Finishes!
Sidewinders were crowned the Level 1 Grand Champions, Little Winds the Level 2 Grand Champions, and Lightning the Level 3 Grand Champions!
Little Winds and Lightning didn't stop there! They both took home Summit Wild Card Bids!
F5 took on the MAJORS and put on a fantastic performance!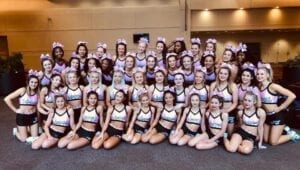 Next up, our teams traveled to Charlotte for Spirit of Hope Nationals! We walked away with
Two 3rd Place Finishes
Nine 2nd Place Finishes
And THREE NATIONAL CHAMPIONSHIP TITLES!
Congratulations to Radar, Supercells, and Reign on your National Titles!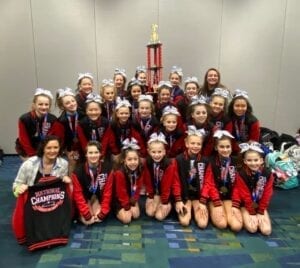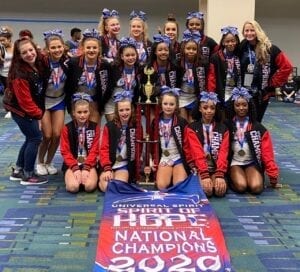 We can't wait to see what our athletes do in 2020!!