Maryland Twisters is an Elite Cheerleading, Poms, and Tumbling training center in Gaithersburg, MD. MDT's excellent amenities and top notch instructors, who have years of experience and a proven record in the Allstar Cheer world, make us the premier program in the area. As five time World Champions, our teams have won hundreds of state and national titles and several Worlds medals.
In addition to Allstar Cheer and Poms teams, Maryland Twisters offers tumbling and stunting classes, private lessons, camps, open gym, and birthday parties.
Click below for Maryland Twisters Moco Links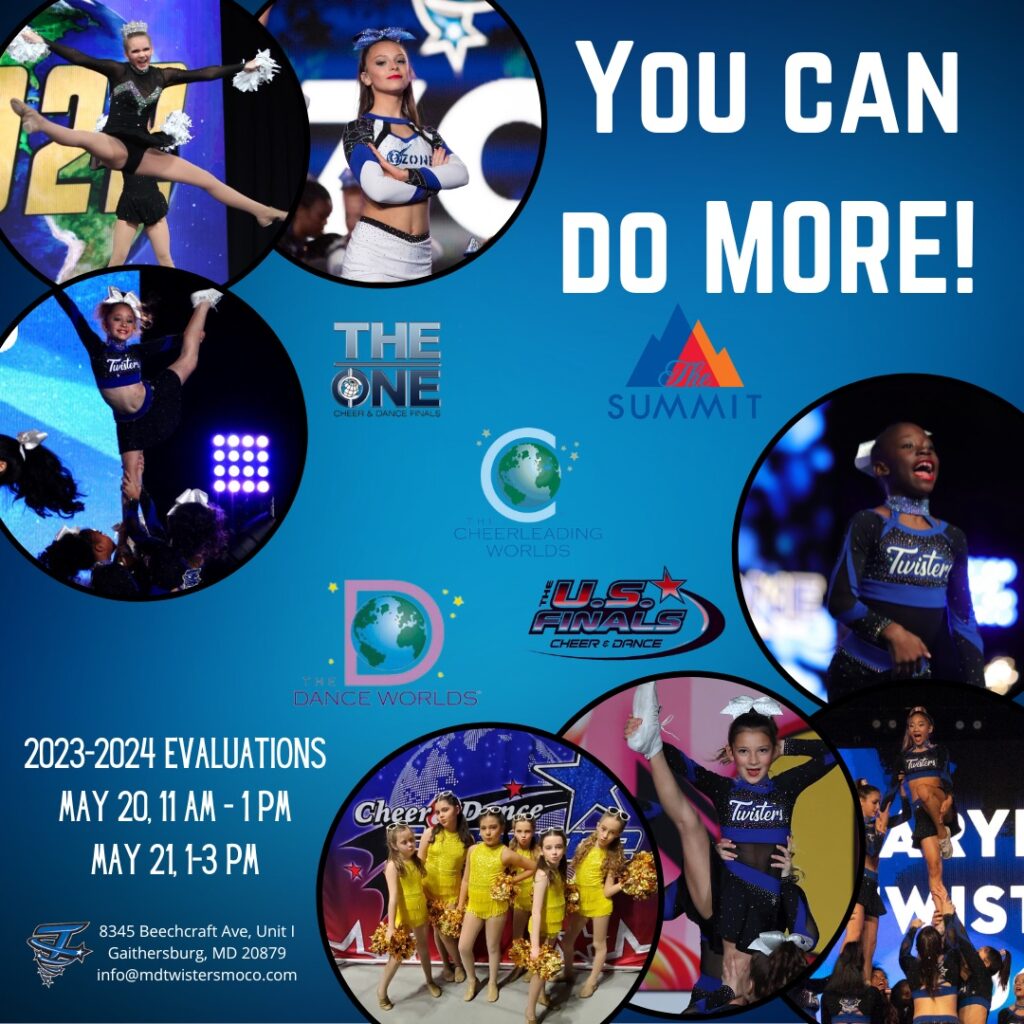 For additional information or questions regarding this location please contact us!
Email: info@mdtwistersmoco.com | Phone: 240.702.0864
Address & Directions
8345 Beechcraft Ave I
Gaithersburg, MD 20879
240.702.0864
info@mdtwistersmoco.com